DIY Jumpstart Website (Shopify) + Branding
a skin care website makeover
---
Karen was in need of a more professional website, but she didn't know where to begin. Her temporary website on Gloss Genius wasn't meeting her needs, and she was feeling overwhelmed.
We upgraded Karen to a Shopify website to give her a DIY Jumpstart, setting up a robust ecommerce solution that she'll also be able to manage on her own (if preferred).
]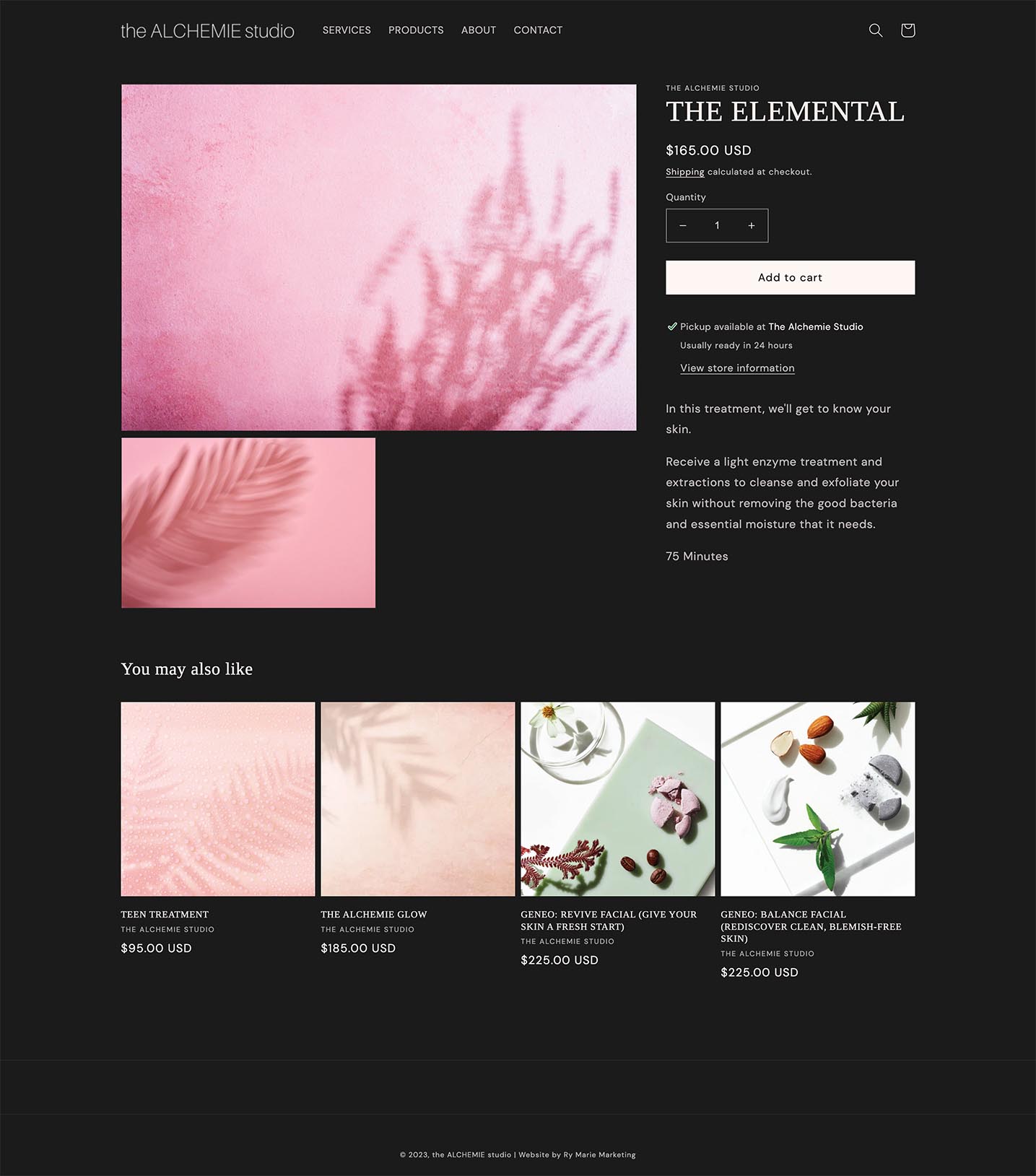 DIY Jumpstart Website (Shopify) + Branding
glowing results
---
We worked together to determine her style and color palette, and once the website was setup, she had a fully functional and professional site that showcases her products and services beautifully.

She can now continue to add products to her store and grow her brand, with the option of working with us for ongoing maintenance. Customers can now easily make purchases online for pickup or book a consultation for services.